Today I had the privilege of presenting a workshop about helping students write open-ended responses. What an amazing group of teachers! I enjoyed meeting everyone and hearing about your classrooms and your schools.
When helping students to craft open-ended responses, it helps to look at the problems that students are having, and plan instruction from there.
Question-Answer-Relationships
For students who are having trouble answering the questions that are given, QARs can help. Here are some nice resources:
QAR posters and instructional materials
This is a great site with nicely formatted materials to print out and use right away.
QAR with pictures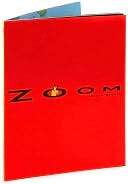 I love this ReadWriteThink lesson that uses Question-Answer-Relationships with wordless books. Two of my favorites are used in the lesson plan--
Zoom
by Istvan Banyai and
Tuesday
by David Wiesner. By helping kids to find the answers to questions about pictures, this lesson helps students who may be struggling with finding answers in text.
Students who misinterpret text
These students are trying to make inferences and judgments about text, but are having difficulty. Often, it's helpful to work with these students on the skills of making inferences.
Using Schema to Make Inferences Powerpoint
I wrote this to guide students through the inference process.
Making Inferences
This is a presentation that I created for KSRA last year--it unpacks the skill of inferencing for teachers.
Inference Unit
This web page has many lessons and resources for teaching inferring.
Past Blog Posts about inferences
I write about inferences a lot!
Text Set for Making Inferences
T
ext-Based Inferences: Who's Talking?
Poetry Picture Books for Making Inferences
Literature Discussion Groups
Discussion groups can help kids of all ability levels to improve with answering questions and finding text details.
Literature Discussion Group Pack
This is a set of resources that I have on Slideshare.
Blog Posts
Lessons from Literature Circles
Discussion Groups: Getting Started
More information about inferences and helping kids to write open-ended responses--including sample texts--can be found in my book
The Forest and the Trees.
I hope that these links are helpful! Please drop a comment about something that you like or plan to use.